AWARD WINNING NEW JERSEY CORPORATE EVENT DJS
Corporate Event DJ Services in New Jersey
IS IT TIME FOR ANOTHER HOLIDAY PARTY? A CORPORATE GALA YOU'RE ALREADY EXCITED TO GET DRESSED UP FOR?
Engaging Luminique Events Group ensures a memorable Corporate Party Occasion. Whether it's Holiday Parties, End-of-Year Celebrations, Corporate Galas, or Fundraising Balls, we specialize in turning your visions into reality. Our team excels in creating unique, bespoke experiences that reflect your company's image and ethos. Moreover, we understand the importance of a corporate event DJ in setting the right tone for your event.
State-of-the-Art Audio/Visual Solutions
We offer cutting-edge equipment for all your Audio/Visual needs. This includes high-quality sound systems, lighting, and video equipment that can transform any venue into a vibrant event space. Additionally, our corporate event DJs are skilled at using this technology to enhance the atmosphere of your celebration. They work seamlessly with our audio/visual team to deliver an unforgettable experience.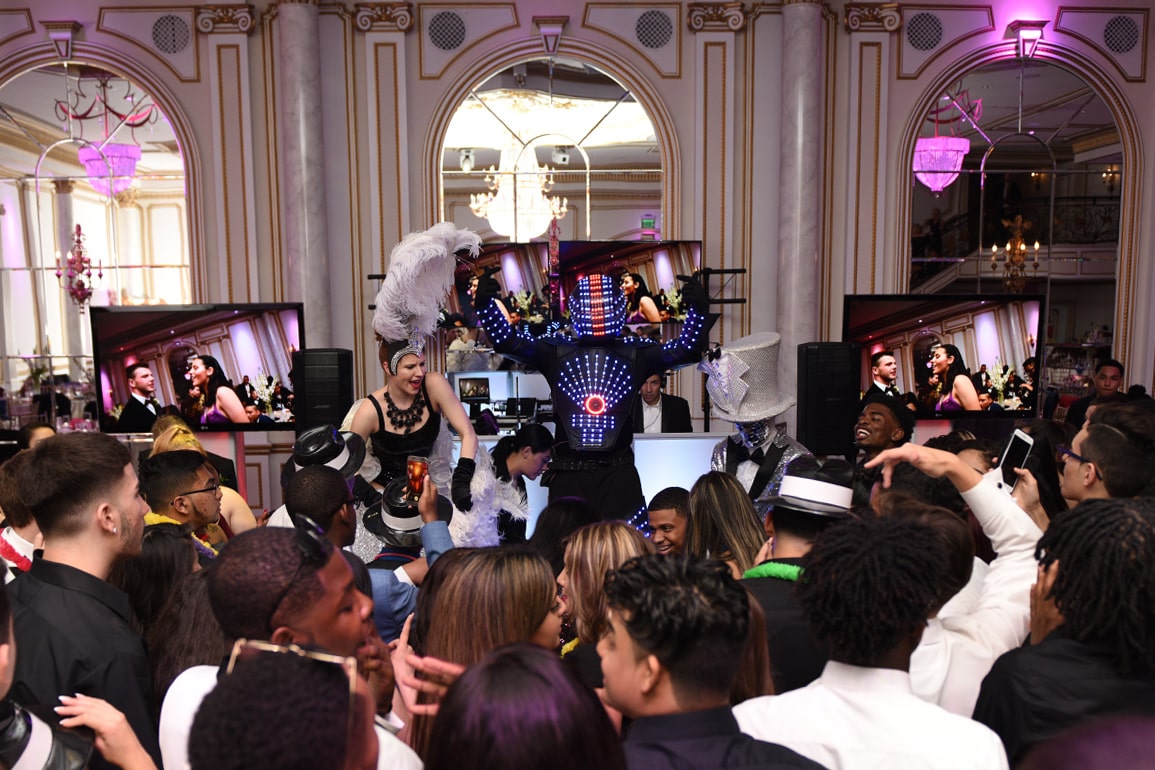 Comprehensive Event Services
Furthermore, our services extend beyond just music and technology. We provide comprehensive event management, including Multi-Media Production, Event Design, and Theme Development. Our team also handles Transportation Logistics, ensuring that your guests arrive and depart smoothly. For personalized touches, we offer custom Invitations & Brochure Design/Creation. A corporate event DJ from our team will work with you to understand your preferences and tailor the music and announcements accordingly.
Guaranteed Success with Luminique
Finally, at Luminique Events Group, we are passionate about upholding your Corporate Image. We go above and beyond to ensure the success of your event. Our corporate event DJs play a pivotal role in this, adapting their style to suit your event's theme and audience. They are adept at reading the room and keeping guests engaged throughout the event. Choose Luminique for a stress-free, successful, and memorable corporate event in North Jersey.
In conclusion, Luminique Events Group is your ideal partner for any corporate event. Our expert team, state-of-the-art technology, comprehensive services, and skilled corporate event DJ combine to create an event that is not just a celebration but a reflection of your corporate identity and success.
We'd love to hear about your upcoming event