The Salsa iPad Photo Booth
The Ultimate Selfie Station
The Salsa iPad Photo Booth is a game-changer in the world of photo booths. Unlike typical booths, this innovative solution offers top-notch 4K video and LED lighting, ensuring every snap is picture perfect and worth cherishing.
Versatility and Entertainment
What makes the Salsa iPad Photo Booth stand apart is its versatility. Guests aren't limited to just posing for pictures. The booth offers an entire spectrum of entertainment options, from quirky videos to artistic filters and imaginative green screens. The added fun of creating playful boomerangs will surely hit the mark and become a central attraction at any gathering.
Elegant Design with Customization
Not only is the Salsa iPad Photo Booth compact and suitable for tight spaces, but its elegant design ensures it becomes a stylish addition to any event. Plus, Luminique ensures a tailored experience for you. Moreover, from custom digital templates to branding specific to your event's theme, you are covered.
Ideal for Every Event
The adaptability of the Salsa iPad Photo Booth makes it an excellent choice for a wide range of events. From corporate events that require a touch of branding, to proms, birthdays, and weddings where personalization is key, this booth becomes more than just a feature – it becomes a highlight. Above all our customization options, from color matching to adding specific event details, ensure that the booth is always in tune with the celebration's vibe.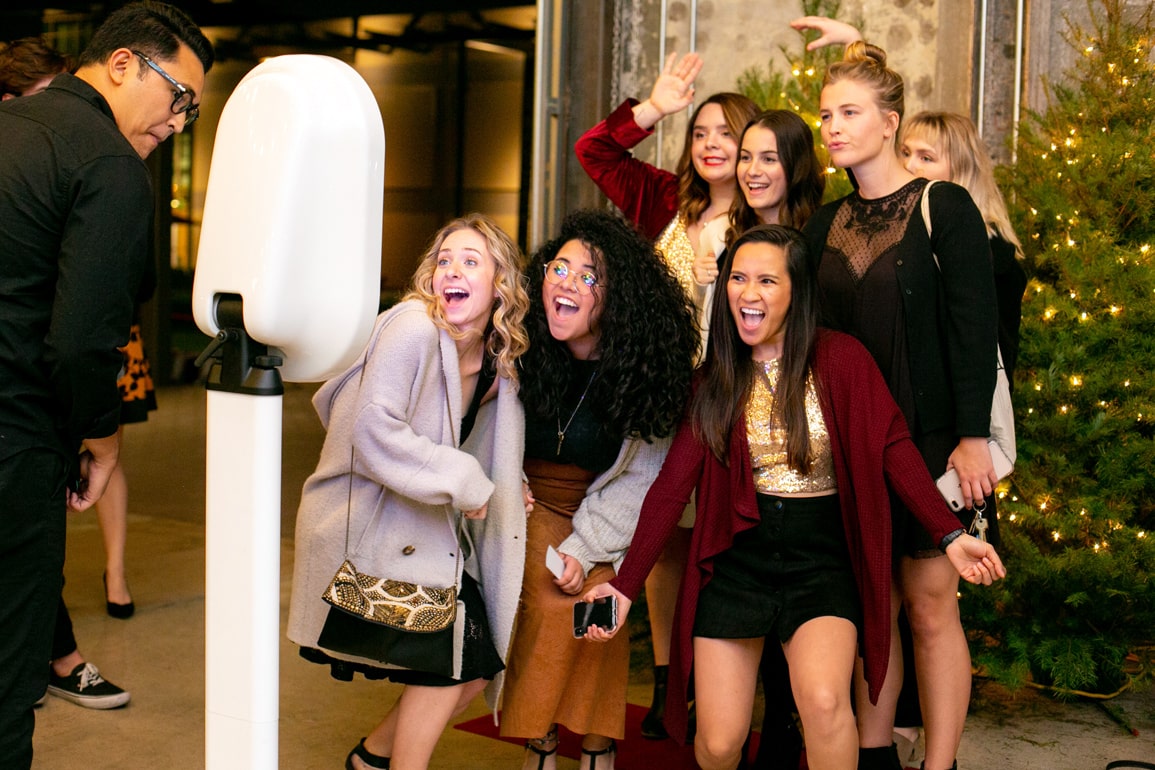 Hassle-Free Experience with Luminique
In conclusion, we at Luminique Events group are committed to make the Salsa iPad Photo Booth experience as smooth as possible. Our dedicated team member will be on-site, guiding guests through the features and ensuring everyone gets the most out of the booth. And the experience doesn't end when you take a picture. Guests can opt for instant printing, creating tangible memories on the spot. Additionally, our inclusive SMS and Email options make sharing memories a breeze. We handle everything from setup to takedown, so all you need to focus on is making beautiful memories.
We will send one of our trained, energetic staff members to help guests navigate the booth. They will ensure everyone gets a special keepsake after taking a selfie with our 'Magic Mirror.' Once your event is over, we will pack everything up. You do not have to worry about anything.
The Luminique iPad Booth Rental in NJ is a, cutting-edge, interactive solution – sure to make your next event a huge success!
We'd love to hear about your upcoming event